Cupcake and Flamingo Surprise for Central Teachers – Washington, IL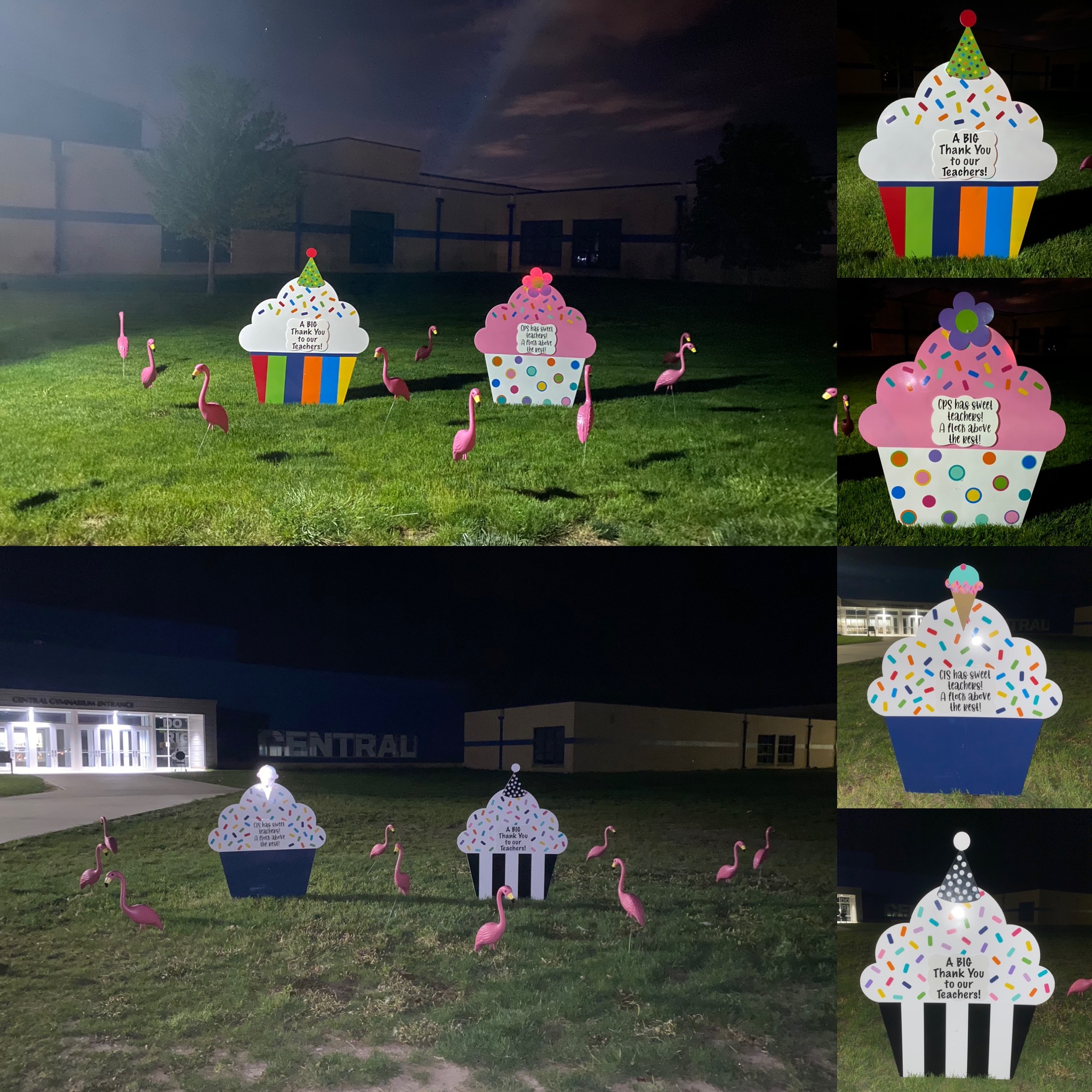 Happy Teacher Appreciation Week Washington Central Primary and Central Intermediate!
They have "sweet" teachers and are a flock above the rest!
As a former teacher, it was the least I could to help show appreciation for the wonderful community of teachers we have.
*Comment with a teacher who has made a difference in your life. I'll start.
Each of our Baby Announcement Stork Rentals comes with your choice of a blue or pink stork and a personalized bundle. The bundle is yours to keep! Each of our Cupcake or Flamingo Rentals comes with your choice of Black Tie, Navy, Bubblegum Pink or Rainbow Cupcake or Frannie the Flamingo, a topper (cupcakes) or hat (flamingo), and a personalized keepsake plaque. View Pricing here
For all Sign Rentals,
Call : (309) 838-5440
Email: storkandcoillinois@gmail.com